Cellophaning and laminating
protects

against

scratches

,

stains

and

even

defies

salt

water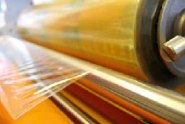 Cellophaning, describes the unilateral application of an extremely thin foil. This matte or high gloss foil protects against damage and contamination and refines the appearance. Shiny Cellophaning reinforces the color effect of the printing. Matte foil conveys a pleasant velvety feel. Printy cellophans primarily book covers with this technique.
However, Laminating describes the double-sided welding of documents into a kind of transparent foil bag. Because of this your document is water-resistant, tear-resistant and almost counterfeit-proof.
Both products are made in our store in the Luisenstr. 49 with at least a one day's notice.
Cellophaning
Edition
from 1
from 5
from 10
from 30
from 100
DIN A4 21x32cm
5,00
3,00
2,50
2,00
1,50
SRA3 31x45cm
5,00
4,00
3,50
3,00
2,50

Quotation in EUR incl. VAT Status 21.01.2023
Lamination
Edition
from 1
from 5
from 30
DIN A4
5,00
3,00
2,50
DIN A3
5,00
4,00
3,50
Quotation in EUR incl. VAT Status 21.01.2023

what we do in Luisenstr.49 Munich :
• no instant copyshop print and scan • here we print and bind your thesis inclusive TUM labeled spine within 3 hours • PHD DIN A5 und publishing • Brochures and WireO binding • CD - print and burn service • Plots in latex and ink with highquality paper • Hardcoverbinding (need min.1 day) • laminate • Flyer • scripts • business cards • etc